NCP Dynamic Net Guard

Centrally managed Personal Firewall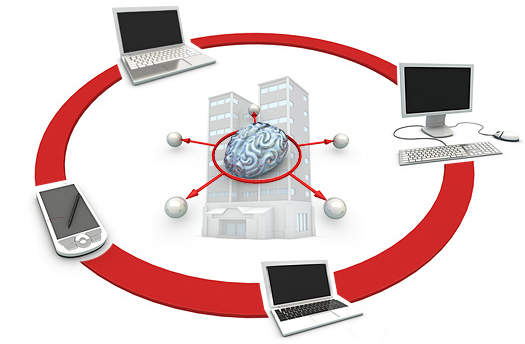 NCP Products
NCP Managed Dynamic Net Guard
NCP Dynamic Net Guard Client (Windows 32/64 Bit), 1 to 99 users
*Price per user. Quantity must be 1 or greater
#BNDPF1
Our Price: $126.50
NCP Dynamic Net Guard Client (Windows 32/64 Bit), 100 to 249 users
*Price per user. Quantity must be 100 or greater
#BNDPF2
Our Price: $109.25
NCP Dynamic Net Guard Client (Windows 32/64 Bit), 250 to 499 users
*Price per user. Quantity must be 250 or greater
NCP Dynamic Net Guard Client (Windows 32/64 Bit), 500 to 1499 users
*Price per user. Quantity must be 500 or greater
More pricing below, click here!
Overview: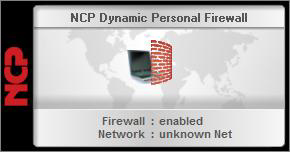 NCP's Dynamic Net Guard reliably protects end-devices from unauthorized access and offers a wide range of features which allow for easy handling and administration. Location awareness through Friendly Net Detection, strong authentication with certificates, immediate protection of the end-device from system startup onwards and the Silent Mode are just some of these features.
Key features:
Location awareness through Friendly Net Detection for dynamic adaptation of firewall rules
Tightly sealed security gaps through "Silent Mode" and immediately active firewall software as early as system startup
Transparency for administrators and efficient operation through "Single Point of Administration"
Features and Benefits:
Scope of Supply and Features
NCP's Net Guard (Win32/64) complements NCP's "Next Generation Network Access Technology"- the holistic Secure Communications Solution. It protects laptops, notebooks, netbooks, tablet PCs and desktop PCs with Windows 32/64 Bit operating systems - Windows 7, Windows Vista, Windows XP – from unauthorized access. The end-device is always protected against attacks, be it mobile or stationary, be it on the internet, in a Wi-Fi network or in a LAN.
Depending on the location different firewall rules apply. For example, firewall rules for a public hotspot differ from firewall rules for the home office or for the corporate Wi-Fi network or LAN. On the one hand, the Net Guard offers full protection of the PC on the highest possible security level, while on the other hand it allows for a defined openness for administration purposes, for example.
The firewall software immediately recognizes "secure" and "insecure" networks: Depending on the environment, "Friendly Net Detection" (FND) activates the respective firewall rules. In comparison to common firewall solutions, the major advantage is that an FND server, which is installed within the corporate network, authenticates itself towards the Net Guard Client (Local Awareness) and thus ensures recognition of a friendly network at any rate.
Various firewall rules may be created for ports, IP addresses, segments or applications. Furthermore it is possible to define whether internet access is allowed (generally or for selected websites only) and/ or whether the corporate network may be accessed exclusively. It is possible for the administrator to lock all client settings so that the user may not alter any of them. This excludes deliberate manipulation or misconfiguration by the user.
Since the NCP firewall is immediately active at system startup of the mobile or stationary end-device, this severe security gap is tightly sealed.
The "Silent Mode" prevents the user from being constantly interrupted by software prompts. This default mode eliminates the most frequent source for errors – the users' frequent and doubtful confirmation of firewall prompts.
Use the Net Guard in a local network and as remote access application in connection with various VPN technologies.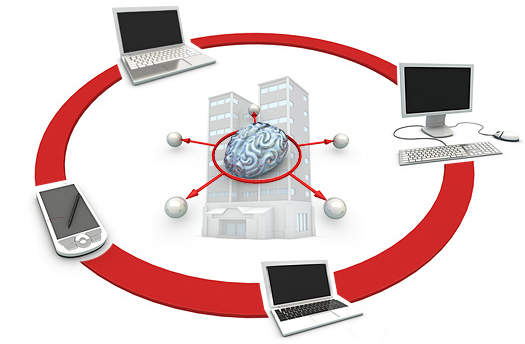 Centrally Managed Personal Firewall for Secure Network Access
Central Administration
Central administration is carried out via the established NCP Secure Enterprise Management. As "Single Point of Administration, the NCP Secure Enterprise Management features all functions and automatisms necessary for rollout, implementation and efficient operation. All firewall settings may be defined for every single user in particular.
NCP Net Guard offers increased security for the terminal device, and optimized features specifically designed for use in remote access applications. These are activated when the NCP Internet Connectors is used to establish a connection.
Technical Data:
Net Guard: Technical Data
Operating Systems
Microsoft Windows (32 and 64 bit): Windows 10, Windows 8.x, Windows 7, Windows Vista
Security Features
Stateful Packet Inspection, application dependent firewall rules;
Friendly Net Detection (evaluation of: current network address, IP address and MAC address of the DHCP server);
Secure Hotspot Logon;
Different firewall rules for: protocols, ports and addresses
Central Management
NCP Secure Enterprise Management
Configuration Parameter

Application and connection dependent filter rules
Protocol, port- and address dependent filter rules
Definition of friendly network recognition (the network's IP address, network mask, IP address of the DHCP server, MAC address)
Logging settings
Central definition of the user's access possibilities to the firewall configuration
Friendly Net Detection (FND) server configuration

Technical Data NCP Internet Connectors (Dialer)
Operating Systems
Microsoft Windows (32 and 64 bit): Windows 10, Windows 8.x, Windows 7, Windows Vista
Transmission Media
Internet, analog telephone network, xDSL, LAN, WiFi, 3G
Authentication Processes
AP, CHAP, MS CHAP V.2;
IEEE 802.1x: EAP-MD5 (Extensible Authentication Protocol): Extended authentication relative to switches and access points (Layer 2);
EAP-TLS (Extensible Authentication Protocol - Transport Layer Security): Extended authentication relative to switches and access points on the basis of certificates (Layer 2);
Support of certificates in a PKI: Soft certificates, smart cards, and USB tokens
Budget Manager
Administration of connection times and/or volumes for GPRS/UMTS and WLAN; separate administration processes for international roaming with 3G
Automatic Media Recognition
Automatic recognition and graphic display of all available connection types; selection of the fastest available transmission medium. Search routine prioritization: LAN, WiFi, DSL, 3G, Modem
IP Address Allocation
DHCP (Dynamic Host Control Protocol)
Line Management
Short Hold Mode
Point-to-Point Protocols
PPP over GSM, PPP over PSTN, PPP over Ethernet, LCP, IPCP, MLP, CCP, PAP, CHAP, ECP
Client Monitor
Intuitive, Graphical User Interface
Multilingual (English, German, French); configuration, connection management and monitoring, connection statistics, log-files, trace tool for error diagnosis; traffic light icon for display of connection status; integrated support of Mobile Connect Cards (PCMCIA, embedded); password protected configuration management and profile management, configuration parameter lock
Pricing notes:
Pricing and product availability subject to change without notice.
For more than 2,000 users, please use our Quote Request Form!
NCP Products
NCP Managed Dynamic Net Guard
NCP Dynamic Net Guard Client (Windows 32/64 Bit), 1 to 99 users
*Price per user. Quantity must be 1 or greater
#BNDPF1
Our Price: $126.50
NCP Dynamic Net Guard Client (Windows 32/64 Bit), 100 to 249 users
*Price per user. Quantity must be 100 or greater
#BNDPF2
Our Price: $109.25
NCP Dynamic Net Guard Client (Windows 32/64 Bit), 250 to 499 users
*Price per user. Quantity must be 250 or greater
NCP Dynamic Net Guard Client (Windows 32/64 Bit), 500 to 1499 users
*Price per user. Quantity must be 500 or greater
NCP Dynamic Net Guard Client (Windows 32/64 Bit), 1500 to 1999 users
*Price per user. Quantity must be 500 or greater
NCP Managed Dynamic Net Guard Update
NCP Dynamic Net Guard Client (Windows 32/64 Bit), Update 1 Version
#UBNDPF135
Our Price: $44.28
NCP Dynamic Net Guard Client (Windows 32/64 Bit), Update 2 Versions
#UBNDPF150
Our Price: $63.25